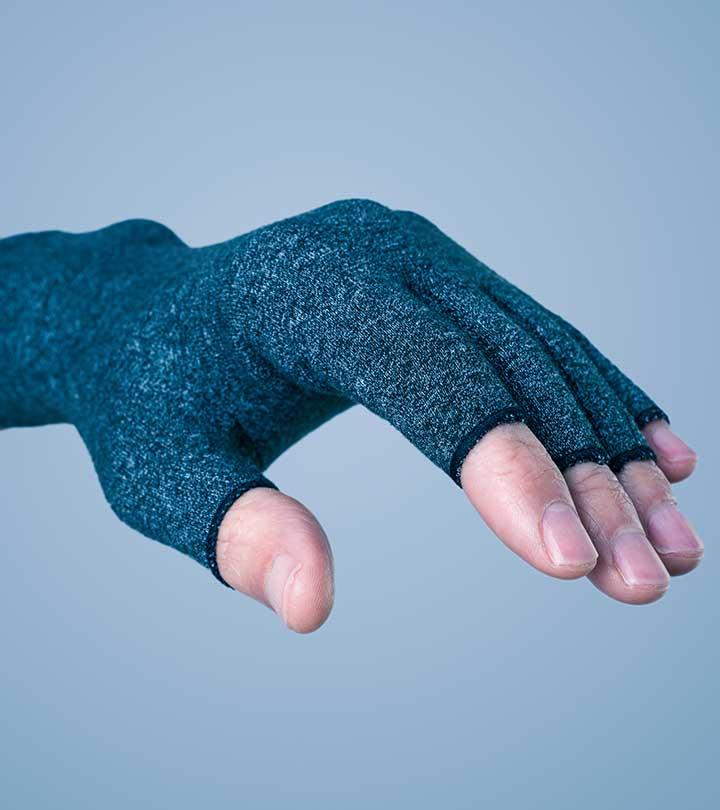 Rheumatoid arthritis can make your day-to-day life a challenge. It affects the joints lining and causes pain and swelling. You are likely to experience it first in the small joints of your hands. There are multiple methods employed by people to get rid of the pain. What do you do every time when the arthritis pain hits you and affects your activities? Most people run towards an ice pack or a bottle of analgesics to get rid of the pain.
These gloves provide non-invasive and drug-free relief. The best part about using arthritis gloves is that they don't inhibit your regular activities. This article is all about arthritis gloves. We will take you through the 10 best arthritis gloves available on the market and discuss everything you need to know about arthritis and arthritis gloves.Painkillers used for arthritis are analgesics and nonsteroidal. But taking them often is not a healthy habit. On the other hand, ice packs can be a real mess and not something that can be used on the go or while traveling. Arthritis gloves have evolved as an amazing alternative to these options.
Copper Compression Arthritis Gloves use genuine copper ions rather than copper oxide. This ensures the highest copper content. These copper compression gloves help support stiff and sore muscles and joints while still providing the room to carry on with your daily activities. Unlike other gloves that are big and bulky, copper compression socks are light and do not restrict your movement.
Features
Pros
Cons
IMAK Compression Arthritis Gloves are the only gloves on the market that have earned the Arthritis Foundation's Ease of Use Commendation for their design. The unique design provides mild compression for warmth and helps increase circulation that aids pain relief and healing. These compression gloves are made of soft, breathable fabric that makes them comfortable to wear for long hours.
Features
Pros
Cons
Vive Arthritis Gloves are form-fitting gloves that embrace the natural shape of your hands and provide compression therapy support. These gloves are made of breathable fabric (cotton-spandex blend) and are comfortable to wear for long hours. The open finger design makes it easy to carry on with day to day work and does not hinder your mobility. The selective stitching of the gloves ensures a higher comfort level.
Features
Pros
Cons
Dr. Frederick's Original Arthritis Gloves are made of 88% cotton and 12% spandex. These gloves provide support and compression in the hand and lower fingers while keeping your fingertips free to carry on with your regular work. The grippy surface of the gloves makes it easier to hold objects. These gloves provide effective and non-invasive relief from aches and stiffness.
Features
Pros
Cons
Comfy Brace Arthritis Hand Compression Gloves are designed to provide strength, durability, comfort, and customization. Each pair of gloves has been crafted with intelligent and innovative design to provide maximum support and breathability. This product is available in three different sizes to fit different hand sizes. These gloves can be worn during the night or day and during everyday activities. The company provides a free e-book with the gloves that is filled with useful exercises and lifestyle tips to guide you on how to get the best out of these gloves.
Features
Pros
Cons
Neo G Wrist and Thumb Support is registered as a Class 1 Medical Device. This product offers serious support but is flexible enough, so you can swing those clubs and go about your other daily activities with ease. This glove is sold singly and can be worn in either of your hands. You can switch it from side to side if you like. It is available in three unisex sizes: small, medium, and large. The lightweight and breathable material of the gloves helps to keep sweat under control during activity.
Features
Pros
Cons
Doctor Arthritis Gloves are crafted by medical doctors who have first-hand experience in managing pain, stiffness, and swelling related to arthritis and other hand conditions. This amazing product is made with the latest technology and material. Wearing these gloves can be beneficial for people with the following conditions:
These gloves are infused with copper, an element that is known to reduce inflammation and swelling. Doctor Arthritis Gloves are made with spandex material that is form-fitting. The fingerless design allows you to have full mobility of your hands and can be worn comfortably for long periods.
Features
Pros
Cons
Thermoskin Premium Arthritis Gloves provide relief from arthritis pain by capturing your natural body heat. The anatomical design of these gloves provides warmth, compression, and support. The outer layer of these gloves has been textured to provide additional grip. The trioxon lining and the easy to use Velcro closure makes for a great fit and provides added comfort. This product reduces the chances of swelling in the hands and alleviates the pain of sore joints. It is helpful for anyone requiring gentle heat therapy to the joints of the hand.
Features
Pros
Cons
NatureCure Arthritis Mittens use heat and therapeutic oils to ease arthritis pain. The heat produced helps to increase blood circulation that reduces pain, soothes stiffness, and eliminates muscle spasms. The company claims that you need to use this product for 10-15 minutes for effective therapy.
Regular use of these gloves for a month will leave you with stronger, more energized hands with improved dexterity. Heat the gloves in the microwave for one minute and then massage the product to gauge warmness accurately. If you need additional warmth, heat the gloves in 30-second intervals. Keep massaging or flipping the product to distribute heat evenly. Due to the differences in the heating strength of different microwaves, the heating time of the gloves will vary.
Caution: Do not overheat the product as overheating may result in skin burns.
Features
Pros
Cons
Brace Master Arthritis Gloves provide mild compression to support the wrist, fingers, thumbs, and knuckles. The ergonomic design gives you complete freedom to feel, touch, and grip objects. The lightweight and soft fabric of the gloves makes them comfortable to wear for long hours. They can be worn during the day or at night. These gloves provide symptomatic relief in cases of osteoarthritis, rheumatoid arthritis, Raynaud's phenomenon, carpal tunnel syndrome, Dupuytren's contracture, psoriatic arthritis, and soft tissue and sport-related injuries.
Features
Pros
Cons
Compression gloves can help ease the symptoms of arthritis but should never be mistaken as a substitute for a doctor's advice and medication. After due consultation with the doctor, you can wear these gloves to make your daily chores a bit easier.
The type of arthritis compression gloves that you choose to buy will depend on how severe your arthritis is and your budget. The different types of compression gloves available on the market are listed below.
Types Of Arthritis Compression Gloves
Wearing arthritis gloves can offer you the following benefits.
Benefits Of Wearing Arthritis Gloves
Here's what you need to look for while buying arthritis compression gloves.
Buying Guide – Factors To Consider While Buying Arthritis Compression Gloves
Ease your arthritis symptoms by picking up a compression arthritis gloves from our above list of the 10 best products. Make sure you keep the points discussed in the buying guide in mind before you pick the appropriate one for your condition.