National Doctors' Day is celebrated on 01 July every year in INDIA. When there is pandemic situation doctors are always come first to fight against it for the general population, there are so many pandemic situation like COVID-19, Plague, Flu, AIDS, Ebola etc where doctors were the front liner for public safety and their health.
Heroes of the country those who don't fight at borders but dedicatedly work for saving lives and improving life expectancy while putting their lives at risk, we call them DOCTORS. Their contribution towards the human health is beyond expectations.

History of National Doctors' Day
In India, National Doctors' Day was first observed on 01 July 1991 in the honour of Dr. Bidhan Chandra Roy, to pay tribute to his contributions in health domain. July 01 happens to be his death and birth anniversary that coincides on the same date.
Dr. Bidhan Chandra Roy (01 July 1882 - 01 July 1962) was a renowned physician, an educationist, a freedom fighter, a social worker and a politician. He also served West Bengal for 14 years as a chief minister (1948 – 1962). He was awarded with the highest Indian civilian award, THE BHARAT RATNA on 04 February 1961.
He contributed his life for the people, treated many and inspired millions. Furthermore, he was also the Mahatma Gandhis' personal physician.
In the year 1976, the B.C. Roy National Award was instituted in his memory to recognize the eminent person working in the areas of medicine, science, public affairs, philosophy, arts and literature.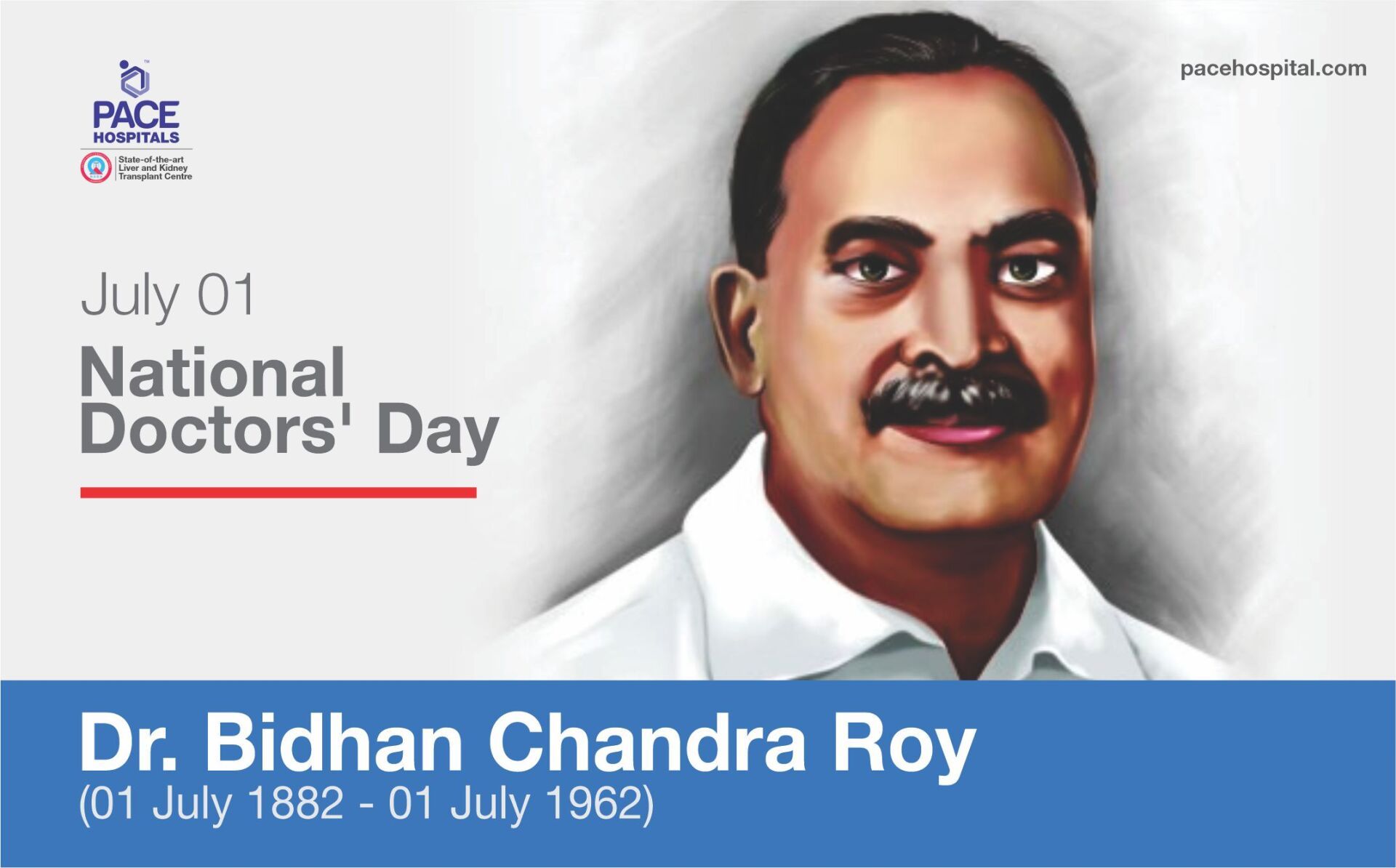 Importance and role of doctors
Doctors play very important role in the society, they dedicated their life for patients wellbeing, help in quicker recovery from the disease or condition and improve quality of life. They are having extensive knowledge in medical science and dedicate their knowledge to treat patient's medical conditions and increase their life expectancy.

In many incidents where doctors have never given up in spite of attacked by patients and their relatives. Continued their medical services for general population. No one can forget their contributions and tireless efforts.


Significance of National Doctors' Day
National Doctors' Day is being celebrated in INDIA to appreciate and recognize the importance of the doctors' roles in the society. This also helps general population to know the importance, significant roles and responsibilities delivered towards the patients care by doctors.
In this special occasion, we all should feel proud of having talented medical professionals, those who work for country health and wellbeing. We all should be grateful for their efforts and contributions during medical emergencies.
We all must pay tribute and recognize our doctors' effort, those who were there for general population to overcome the medical emergencies and pandemic situation. No one can forget the contributions of our medical professional (doctors and nurses) during COVID-19 pandemic, and they are still fighting against coronavirus.